Dear Ones,

As I write this the Worship Commission is in the process of writing a report we will snail/paper mail to all households as soon as it is complete. I will share a few observations here in advance of this report. First, in light of what we have learned, rather than doing a third and final round of New Zealand adapted liturgies, for several weeks in September at 7:45 and 10:30 am worship we will use Eucharistic Prayers adapted from the most influential book at present in the liturgical church world, entitled

Eucharistic Prayers

, by Samuel Wells and Abigail Kocher. Samuel Wells is an English Anglican priest who is the most influential writer who works as a clergyperson in a congregation in the Anglican world. He has also written a book that is influencing my revision of the

Happy, Effective Anglicans

class. Formerly the Dean of the Duke Chapel, he is now the vicar of St Martin in the Fields. Abby is a United Methodist pastor, who worked in congregations in North Carolina, and at the Duke Chapel, and she now lives in Richmond, Virginia, where her husband is the chaplain to the University of Richmond.

Eucharistic Prayers

has prayers based on the lessons for every Sunday in the three year Revised Common Lectionary Cycle. I seem to experience a new delightful one every time I participate in a worship service planned by the Diocese of Michigan, and it was at the clergy conference that I found the one we enjoyed for the last three weeks of Easter this past Spring. Samuel and Abby have also written,

Shaping the Prayers of the People

. Be sure to thank Karen Slagell for how seamlessly we are able to enjoy new interests and ways in worship every Sunday because of her careful work, which our worship survey created more short-term challenges to accomplish this summer.

Our three-service schedule is more of a challenge to sustain at present, with only one clergyperson. If our fall stewardship work goes well, the vestry and I have discussed adding a ¼ time Priest Associate in the new year, possibly hiring a retired clergy-person to serve in this way. For now, given how much people appreciate the once a month lay witness talks, we will institute a once a month lay theological reflection in place of a clergy-given sermon at the 9:00 am service, with appropriate rubrics and oversight to guide its composition and delivery from the Rector. If you are willing to prepare such a 700 word or so talk please let me know. Be sure to thank The Rev. Gene Curry for his help as a non-stipendiary retired priest, which he has increased to twice a month, to help us sustain a three service schedule this Fall.

Several items in the worship survey seem to invite some learning and discussion. First, a session on English translations of the Lord's Prayer may be helpful, with discussion. Why did an International Consultation on English Texts of key Christian expressions like the Nicene Creed, of ecumenical scholars come up with the most widely used, contemporary version now found in the 1979 Book of Common Prayer, 50 years ago? Second, a discussion about the meaning and variety of affirmations used after lessons may be helpful. Why did the Episcopal Church develop new affirmations to supplement or even replace "The Word of the Lord," derived from medieval western liturgy? Lastly, some further learning and discussion about the meaning and role of offering as an essential ritual act that prepares us to come to the table of the Lord, and the challenges many congregations face in passing the plate in the age of electronic giving, particularly in nontraditional sanctuaries.

I hope everyone enjoyed the summer. The Rhodenhiser household did. We love worshipping with people while we are away, and it's good, but returning to the worship of St Clare's is always coming back to something that is uniquely lively, joyful, and gifted with grace. May it ever be so.
.
SUMMER WORSHIP ENDS SEPT 2:
Our summer worship schedule concludes on September 2. We have services at 8:30 and 10 a.m. Nursery care is available during the 10 a.m. service, and there is children's worship during the beginning portion of the 10 a.m. service.
THREE SERVICES RESUME
:
On September 9, our three-service worship schedule resumes with

services at 7:45, 9, and 10:30 a.m. Nursery care is available during the 10:30

a.m. service. Religious Formation begins at 10:15 a.m. on September 9 for children 3 years old through 5th grade.

You'll find more detail about church school and youth group later in this newsletter.
THURSDAY BIBLE STUDY / EUCHARIST
SCHEDULE:
Our Thursday Bible Study and noon worship service resume on Thursday, September 6, with

Bible Study at 10:45 a.m. in the Adult Lounge and

Holy Communion at noon in St. Francis Chapel. All are welcome.
VESPERS ON THURSDAYS:
Weekly Meditative Vespers Service Partnering with the Blue Ocean Congregation starts on Thursdays at 5:30 in September. Join to pray, using mindfulness meditation each week, a brief vespers liturgy; prayer for loved ones and congregational concerns and prayer for the world. From 5:00 pm on we will observe quiet in the chapel if you want to slip in early to pray. James, and Blue Ocean co-pastors Ken Wilson and Emily Swan will share in leading this prayer service until we find our natural rhythm together.

LIFT EVERY VOICE!
Adult choir rehearsals begin for the year on Thursday, September 13, at 7 p.m. Rehearsals are usually in the sanctuary, but for this week only, we'll rehearse in the TBE Chapel. No auditions required! Contact John Goodell (john@saintclareschurch.org) for more information, or just show up. To add yourself to the Adult Choir email list,

click here

.
PARISH PICNIC:

Join us for a potluck picnic on the grounds after the 10:30 service on September 16. Hot dogs (meat and vegan) will be provided, and a mini-wine tasting will take place at the same time! Bring a side dish or dessert to pass.


SYRIAN REFUGEE FAMILY:
Rami Kassab, a Syrian refugee from Homs, and his family, Hala , his wife, Joudy (14-year-old girl), Jana (8-year-old girl), Yazan (14-year-old boy) and Yousseff (10-year-old boy), will join us on Sunday, September  23. Rami will speak at all services, and the family have some middle-eastern food they wish to share at coffee hour. Please plan to welcome this family willing to share of their experience as refugees. We are looking for help housing them on the night of Saturday the 22nd, and have a place for the mom and older daughter, and one or two more hosts would be appreciated for Rami and his youngest daughters, and the two boys. Please let James or Lucia Cooper, cooperlucia@gmail.com, know if you can help host them for their visit to St Clare's.

HEALTHY CONGREGATIONS:
If you missed the first Lombard educational event held at St. Clare's in 2017, read on! The Lombard Mennonite Peace Center will sponsor

Healthy Congregations

on Friday evening, October 5 and Saturday, October 6, 2018. The host church is Utica United Methodist Church in Sterling Heights, MI. The discount deadline for this outstanding workshop is September 21. For a

Healthy Congregations

brochure,

click here

. For a congregational group discount coupon,

click here

. Ask a St. Clarian who attended the first workshop what it was like.

HEROES FOR HIATHAM GOLF OUTING:

Come support Hiatham's family fundraiser for their terminally sick son with Lafora body disease. Proceeds will be used for medical costs. Lafora body disease is a terminal form of epilepsy that is extremely rare. Only 200 people in the world have it. Hiatham is the only one in Michigan with this disease and will be the first child to hopefully receive a clinical trial aimed at curing.



11 a.m. to 3 p.m.

on October 20, 2018
Marriott Golf Course
1275 S. Huron, Ypsilanti

Tickets are $150 per person for golfing and a lunch banquet. Prizes will be awarded.

RSVP to azezabreadiy@icloud.com.

GROWING YOUNG

by Suzanne Di Piazza
I attended a daylong workshop, in Holland, on March 13 of this year. The day was spent learning about recent research complied by the Fuller Youth Institute concerning congregations that are excelling with teens and young adults. The speaker, Jake Mulder, is a coauthor of the book,

Growing Young

which was the result of the study. The workshop was attended by hundreds of youth leaders, committed volunteers, and pastors from several faith traditions. In short, the information shared had to do with 6 Core Commitments around a Jesus Centered Community.

Unlock keychain Leadership--empower young people
Empathize with today's young people--step into the shoes of this generation
Take Jesus' message seriously--welcome, welcome, welcome
Fuel a warm community--aim for warm intergenerational experiences
Prioritize young people (and families) everywhere--look for creative ways to support and involve them
Be the best neighbors--look beyond your church walls to connect

I was left with the following:

Young people bring vitality, energy, and passion to churches. EVERYONE in a church community rises when we focus on young people

A church needn't be a mega church, offer synthesized music, hire a young, hip youth pastor, or house a coffee shop in order to provide a vibrant teen and young adult ministry. None of the churches found to be the most vibrant had these. What was key was relationships! Wonderful adult role models who invited young people into their story of faith was key.


This served as more affirmation about my belief that community, healthy relationships and honest communication are key to a healthy church.
GENESIS HUMANITARIAN AWARD



Background

: The Genesis Humanitarian Award is generally presented every two years at the Erev Thanksgiving Service.
The Genesis Humanitarian Award promotes recognition of people and organizations whose actions exemplify the Genesis Vision and Spirit, that by embracing mutual trust, respect and appreciation of all people, and living the ideals of faith and inclusiveness, together we work to heal a broken world.

Over the years, some among us have stood out by devoting countless hours toward improving the Genesis relationships with which we are now blessed. Still others among us are deeply involved in a wide variety of social justice activities (homelessness, rotating shelter, refugee support) or are tireless volunteers at community service organizations. Out of the many worthy individuals in our congregations, we seek to recognize one who inspires us all for the future which lies ahead. In the past the Genesis Humanitarian Award has been presented to the Back Door Food Pantry (2017), Bob Milstein (2017), Irene Butter (2012), Richard Bailey (2010), James Schairbaum (2007), Judge Sandy Elden (2005), Phil Bowen (2003), Jackie Moor (2001), Bob Levy (1999), and Doug Evett (1997).



Nominating Instructions

: A nomination for the Genesis Humanitarian Award shall consist of the following documentation:

A letter of nomination proposing the candidate which provides biographical and professional background and documentation supporting the presence of actions exemplifying the Genesis Vision which are deserving of recognition by our faith communities.

Additional letters of support from others supporting the nomination are encouraged.


Nominations

will be accepted until Tuesday, November 1, 2018.

Submit to

Mike Wolf, Genesis Facility Coordinator
SAVE THE DATE!

Adult Formation Program Coming:

Animate Your Advent

Mark your calendars! The

Animate Your Advent

program will be held on 4 successive Wednesday evenings throughout Advent: November 28, December 5, 12, and 19. Each session will start with a simple meal and then the group will watch, reflect on, and discuss a short film featuring Nadia Bolz-Weber and other contemporary, engaging thinkers exploring topics central to the Christian faith, including the church family, the way of Jesus, the cross, and salvation. Adults and older teens welcome.
BISHOP VISITATION:
On Sunday, December 9, Bishop Gibbs is scheduled to be at St. Clare's to preach and preside. Our Prayer Book names the bishop's visitation among the five occasions especially fitting for baptism. If you wish to be baptized or confirmed or received into the Episcopal Church, please speak with James.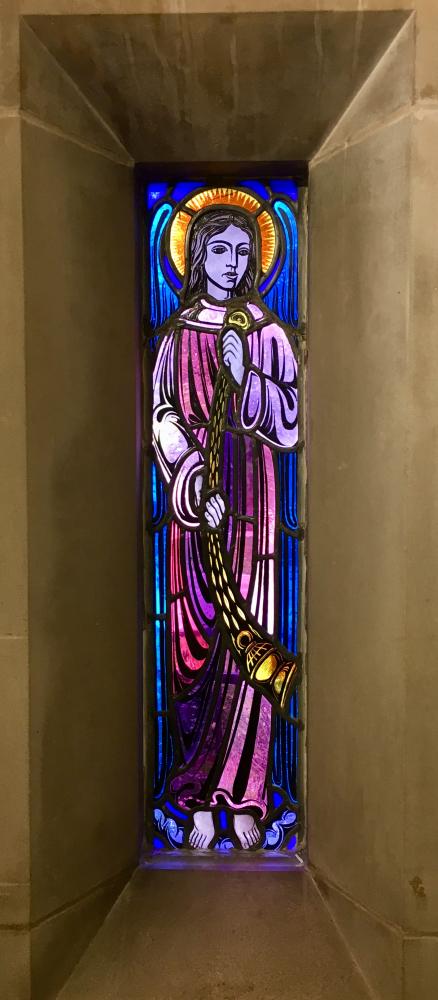 WE ARE REMINDED THAT CONFLICT IS NORMAL HUMAN BEHAVIOR




Knut Hill, Christine Modey and Linda Henny recently attended a Mediation Skills Training Institute For Church Leaders at the Lombard Mennonite Peace Center in Glen Ellyn, Illinois.



During our recent training (noted above), we learned and practiced a form of mediation which promotes thoughtful problem solving between people whose disagreements are causing distress for one or both and who have a desire for healing. The goal of the workshop was to prepare us to offer interpersonal mediation between two individuals or within small groups. The workshop also referenced family systems work as it relates to community groups that include church communities. The overarching goal was to prepare us to promote healing and reconciliation within ourselves and our church with the help of God and the Holy Spirit.

Our hope is to be open to opportunities where God's healing can take place at St. Clare's through interpersonal mediation. We have formed a church mediation team to offer help in surfacing and reconciling disagreements- using the skills we learned and practiced during this training.

Specifically, we will work to lower the intensity in conflict situations and help us each recognize our common goals and wishes. We hope for ourselves and others to be more "confrontable "- realizing that openly disagreeing in love can lead to a more authentic, truly loving relationship.

We hope to help surface modest differences before they get out of control. We will search for a deeper more complete understanding of issues before moving to solutions. We trust this approach can help us limit destructive behaviors as we realize our common intentions and dreams for St Clare's.

If there is a broken or hurting relationship and if you want to heal or reconcile we are here to offer help.

We can disagree in love and work together even as we may have very different understandings of our history. Our aim always is to more effectively and better serve our mission and our community.

In God's Peace, Christine, Knut and Linda



If one of my followers sins against you, go and point out what was wrong. But do it in private, just between the two of you. If that person listens, you have won back a follower. But if that one refuses to listen, take along one or two others. The Scriptures teach that every complaint must be proven true by two or more witnesses. If the follower refuses to listen to them, report the matter to the church. Anyone who refuses to listen to the church must be treated like an unbeliever or a tax collector.

--Matthew 18:15-17
SAVE THE DATES!
October 20
Fall Parent Gathering


October 26-27

Diocesan Convention


October 30

Pumpkin Palooza




November 19

Rotating Shelter begins


November 20

Erev Thanksgiving Service


December 9

Bishop Gibbs Visits St. Clare's
MINISTRY TO CHILDREN AND FAMILIES
RELIGIOUS FORMATION STARTS ON SEPTEMBER 9:
The beginning of the Religious Formation year is right around the corner! Religious Formation begins at 10:15 a.m. on Sunday, September 9. We'll have classes for 3- to 5-year-olds, 1st & 2nd graders, 3rd & 4th & 5th graders. At the same time, a staffed nursery is available for children 3 years and younger.

STORYSONG:

Beginning at 5 p.m. on Tuesday, September 11, all children preschool and younger and their grown-up(s) are invited to join Suzanne for a weekly time of stories, prayers, and songs. As your child's primary faith former, this time will equip you with ways to talk about God with your little ones. Our time together will conclude at 5:30 p.m. with pizza (see below).

CHILDREN'S CHOIR:

Children in Kindergarten through 6th grade are invited to join John Goodell and Barb Kilbourn at 5 p.m. on Tuesdays, starting September 11, for Children's Choir

. Our time together will conclude with pizza (see below)

.

TUESDAY PIZZA:
StorySong and Children's Choir families are invited to stay for dinner after Tuesday music in the Social Hall. Pizza is delivered (suggested donation $5/family) and side dishes are provided by participating families on a rotating basis.
YOUTH MINISTRY
THE 2018-19 PROGRAM YEAR:
Youth group kicks off on Sunday, September 23, with an outing to Kensington Metropark.

HAPPENING:
Happening, a weekend of fun and God put on by youth for youth, will be coming up on November 16-18. High school youth that have not attended may go as participants, and youth who have previously attended are encouraged to apply to be on team to help put on the event. Save the date, and we will send a reminder and more details when sign up opens up. Please see Larry or Christine C if you have any questions!


There is so much about traditional Christian teaching that can seem obscure and troubling to our modern ears. What does it mean when we say that Jesus died for our sins? And what are we to make of stories such as the Flood, the destruction of Sodom and Gomorrah, or God's demand that Abraham sacrifice his son? All of these accounts of a seemingly wrathful and vengeful Deity are hard to reconcile with Jesus' teaching that "God is love." And we are all painfully aware of the many disappointments, hurts, and injustices that have been brought about by the churches and their representatives throughout Christian history.

Over the past several months, a group of St. Clarians has come forward to reconstitute the Adult Formation Commission. We have been talking and praying together about how we can support adults in the congregation in following Jesus, as individuals and as a community. Our consensus has been that we can best serve the needs of the congregation with programming that provides fresh and innovative perspectives on the fundamentals of Christianity, so that we can begin to make sense of questions like those in the preceding paragraph and to find new ways to engage with our faith as a path of transformation in freedom and love.

For this fall, we are planning to offer a series of weekly evening meetings that will each include a simple meal and the opportunity to learn about, reflect on, and perhaps commit to some essential aspect of Christian life. Parishioners will be welcome to attend any or all of these events.

Another topic the commission has been looking at is the need identified by many parishioners during the problem-solving phase of the Lombard process to learn more about the Episcopal church. To this end, beginning in October James Rhodenhiser will offer an updated version of a class he has led in the past,

Happy Effective Anglicans

, which will provide an opportunity to deepen our understanding of the distinctively Anglican way of living the Gospel.

We hope to see many of you at these events. Stay tuned for further details and registration information.



from Martin Heggestad on behalf of the vestry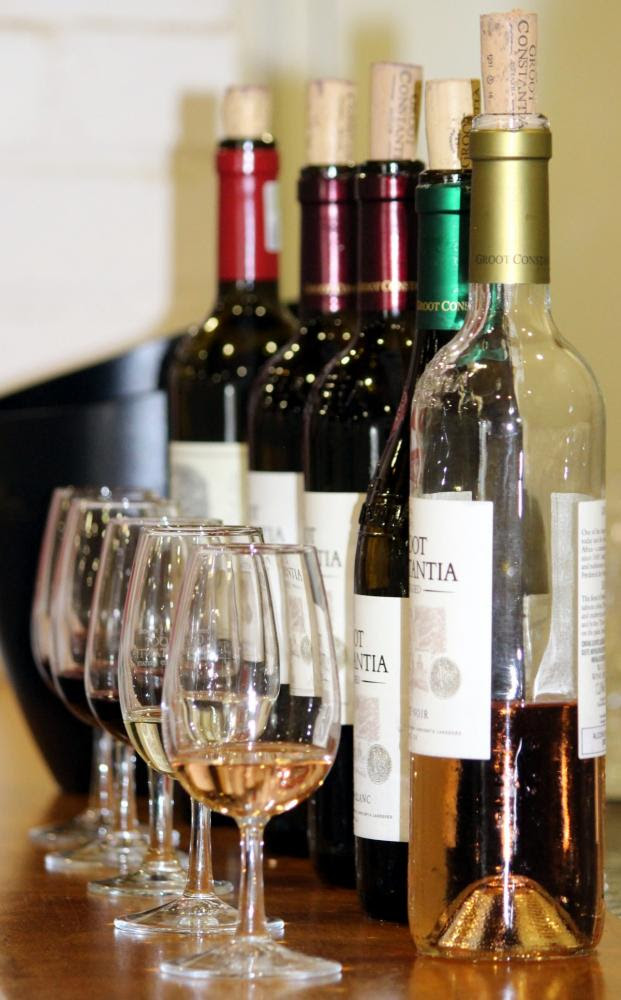 WINE AUCTION:
The wine auction to benefit Haiti Outreach Mission will continue through the month of September. There will be order forms available every Sunday. Order forms and information about the wines will also be available on the website. Orders need to be turned in NO LATER than Sunday, September 23. The wine will be available for pickup on the following three Sundays: 9/30, 10/7, and 10/14. Payment may be made with the order but can be made at the time you pick up your order. Making a payment by credit card should also be available on those Sundays (with an additional small fee). Questions? Contact Mary Lu Barth (barthrm@comcast.net) or Susan Evett (sevett@internet2.edu).

ALPHA HOUSE:
St. Clare's and Temple Beth Emeth will provide volunteers at Alpha House, the Interfaith Hospitality Network shelter for homeless families with children, during the week of

September 3-9

. Volunteers are needed for the following opportunities:
Bring a child-friendly dinner for about 25 people by 6 p.m. You can bring it earlier if necessary, and keep it warm in the oven.

Serve dinner, eat with the families, clean up, and play with the kids during the early evening, about 5:30 to 8 p.m. Depending on the weather (and the ages of the kids) you might use the enormous basement playroom or the playground, bikes, and basketball hoop outside.

Extra volunteers are also welcome and needed from 7 to 8 p.m. each evening. (Two adults are enough for dinnertime, but at least 3 are needed for playtime; 4 are even better!) These are good opportunities to volunteer as a family.

Spend the night from 8:30 p.m. until 7 the next morning (you can arrive later or leave earlier if necessary, or stay a bit later and have coffee).

Fix, serve, eat, and clean up after breakfast at 8 a.m. on Saturday and Sunday.

There is at least one staff person on duty at Alpha House 24 hours each day. If you are volunteering for the first time, an experienced volunteer will be there to work with you. Signup sheets will be available after all Sunday morning services, or visit

www.saintclareschurch.org/alphahouse

, or contact Bill Feiser (wfeiser2@gmail.com) to volunteer.
The St. Clarian is published monthly (except July).
Contributions are welcomed; send by e-mail (to the editor at editor@saintclareschurch.org), U.S. mail, or drop off at the church office. The deadline for inclusion is the 15th of the month.
Have you remembered St. Clare's in your will?
Visit the Church Calendar online
at
www.saintclareschurch.org/calendar
.
In the event of a pastoral emergency, please contact James Rhodenhiser.
If you would like us to share personal support requests with the parish, please tell us, and any "where," "when," and "how" information. If you are hospitalized or want prayer, please contact the church office.



James C. Rhodenhiser,

Rector

Suzanne Di Piazza

, Missioner for Children, Youth, & Families

John Goodell

, Music and Technology Ministry

Karen Slagell

, Parish Administrative Coordinator

e-mail contact:


firstname@saintclareschurch.org

Church Office:

office@saintclareschurch.org

ST. CLARE'S VESTRY




John Little, Senior Warden




Kathy Daly, Junior Warden


Linda Klimach, Junior Warden
Mary Lu Barth
Ken Cook
Sue Evett
Barry Fuller
Joanne Heaton
Martin Heggestad
Linda Henny
Knut Hill
Mike Meyer