---
Dear Ones,

I am grateful for many things about St Clare's this year as we head into the month associated with harvest thanksgiving, and preparation for winter, and an eventual new year.

I believe Barb Kilbourn's epic masterpiece in our new altar niches hanging is our most important and beautiful, moving work of liturgical art, surpassing even our beloved kneelers, our Abernathy pot, our aumbry, and our enhanced chapel. We are all the beneficiaries of her careful investment of her talent in the production of this enhancement of our worship space. One person asked if we needed to change the niche banners with the liturgical seasons, or could just leave this up permanently? I don't know the best answer to this question, so I put it to you all to consider.

I am very grateful for the search team that led to talented and spiritually deep Suzanne  Di Piazza sharing children and youth ministry leadership in our parish, and we are all grateful for Suzanne strengthening our staffing for mission as a congregation.

I am profoundly grateful for how hard and how well the vestry has worked this year to build up our congregation. It is as fine a vestry as I have ever worked with.

I am grateful for those who worked as a worship commission to carry out a large survey of our worship interests and aspirations for the first time in many years, and for all who contributed their insight to the survey. A report on the survey from the Worship Commission is linked to this newsletter, and I am grateful to Sue Evett for completing the first draft of the Worship Commission report. One thing the survey makes clear is that we are all grateful for the ministry of John Goodell as our talented and versatile and spiritually sensitive parish musician. We can also thank Paul Schwankl for being the early service musician and stepping in on occasion to assist John in his absence.

I am very grateful for the many ways that The Rev. Gene Curry as a retired parishioner and priest serves us in worship and love.

I am also grateful for those of you who have given me sermon feedback this year, whether it was oral, or using the QR code in the bulletin, or online. I very much benefit from your specific feedback about particular sermons.

As we approach the Sunday when pledges will be in-gathered, this is a year to consider whether each of us can grow our giving, not by some dollar amount only, but more so, by a chosen percentage of our income, toward the generosity we each aspire towards as persons of faith, hope, and love. Because our capital needs as Genesis Partners have doubled the considerable amount that goes to long term capital items, any capital gifts pledged of three thousand over several years, if need be, reduces the percentage of our annual pledge dollars to be used for this purpose.

Such capital gifts allow you to dedicate an inscribed leaf on our beautiful Tree of Life in the reception area. And this year we aspire to grow our giving, meet increased costs, and to add to staffing with a ¼-time priest associate. If everyone active in our congregation pledged at least 5% of their income to support our budget, we would meet all our ministry goals for next year's budget. This is of course because there are many people who give proportionally, more than 5%, and some who tithe on their total income to St Clare's.

We are the congregation we are in God because of God's generous love and faithfulness to us, and the faithful and generous, loving responses of many households. Together St Clare's can grow in depth and the scope of its ministry and mission as we give of ourselves, and appropriately value all that God gives to us as beloved.

In Christ's love,
James

SURVEY REPORT FROM THE WORSHIP COMMISSION

In response to inputs received at the problem-solving sessions early this year, the Worship Commission created a parish-wide survey, collected and shared resulting raw data, and met to discuss what we made of the results and to address areas where clear consensus is not available. In the main, people enjoy and appreciate worship at St Clare's and our present practices. The Worship Commission and Rector will make some modifications to specific practices at specific services and will coordinate discussion groups, where needed, to clarify and better understand the few issues raised by the survey.

Click here to read the entire report

.
BAPTISMS, CONFIRMATIONS, RECEPTIONS INTO THE EPISCOPAL CHURCH, AND REAFFIRMATIONS:

Bishop Gibbs will make his scheduled visit to St. Clare's at the 10:30 a.m service on Sunday, December 9. Given his plan to retire at the end of next year, this will likely be his last visit to our parish as bishop. Our Prayer Book names the bishop's visitation among the five occasions especially fitting for baptism. This is also an opportunity for confirmation, receptions into the Episcopal Church, and reaffirmations. If you are interested in any of these opportunities, please speak with James as soon as possible, and

no later than November 15

. Please note that the

7:45 a.m. service will be held as usual, and there will be no 9 a.m. service on December 9.



EPISCOPAL CHURCH

POLITY

/ LUNCHEON SERIES:
Episcopal Church Polity / Luncheon Series: We have two more presentations scheduled in our series of monthly Sunday catered luncheon series on Episcopal Church Polity—how it may, must, and might work. Please click the RSVP button below (or visit
www.saintclareschurch.org/polity
or call the church office at 734-662-2449) so that we have the right amount of food for everyone and so we know if child care is needed.
November 18:

Bonnie Anderson on General Convention actions and national canons and how they affect congregations


December 9:

Bishop Gibbs on the role of the bishop
Click here

to access handouts from the first two presentations. The first 3 pages ("Episcopal Diocese of Michigan and Congregations") is from Ann Putallaz's presentation on October 14, the last 7 pages ("Episcopal Polity in Congregations") is from Jim Gettel's presentation on October 28.
ROTATING SHELTER:
During Thanksgiving week (November 19--26), we will host 15 to 25 homeless men overnight in our building, providing them with a warm and welcoming place to have a hot meal and sleep. This is a joint effort of St. Clare's, Temple Beth Emeth, and Blue Ocean Faith. Read more in the section on Outreach, below

.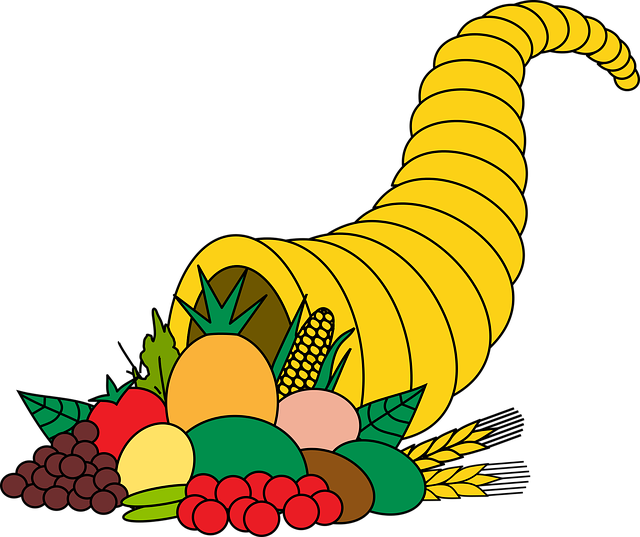 EREV THANKSGIVING:
Save the date for one of our joint celebrations with Temple Beth Emeth: the Erev Thanksgiving Service, this year at 7 p.m. on

Tuesday, November 20

. We will sing together and we will thank God for all we've been given. Bring a small plate of finger food for the Oneg (reception) after the service. No pork or shellfish please.
ADULT FORMATION PROGRAM:
ANIMATE YOUR ADVENT

The

Animate Your Advent

program will be held on 4 successive Wednesday evenings throughout Advent: November 28, December 5, 12, and 19. Each session will start with a simple meal and then the group will watch, reflect on, and discuss a short film featuring Nadia Bolz-Weber and other contemporary, engaging thinkers exploring topics central to the Christian faith, including the church family, the way of Jesus, the cross, and salvation. Adults and older teens welcome.
ADVENT WORKSHOP:

Save the date for

our annual Advent Workshop for all ages on Sunday, December 2, from 5 to 7 p.m. The workshop includes dinner, devotions, and a variety of crafts and activities to help prepare our hearts and homes for Advent. Are you willing to supervise one of the crafts? Please contact Suzanne (suzanne@saintclareschurch.org) to volunteer.



SERMON FEEDBACK:

James Rhodenhiser invites you to provide him feedback on his preaching this year as part of his focus goal of communication. You can do this from a smart phone, a computer or tablet, or by filling out a paper form. To access the feedback form, visit bit.ly/StCSermon or use the QR code for your phone.



THANKSGIVING AND HOSPITALITY

by Suzanne Di Piazza
November always brings to mind, even more than usual, all that I am thankful for. November also reminds me of hospitality; of times when I have invited others to our Thanksgiving table and of times when I have been a guest. As a Marine Corps wife, I would find out who, under my ex-husband's command, was not going home for the holiday, and invite them to our home for dinner. As a Christian and one who worked at the Base Chapel, I felt it part of my calling to open our home on base and make everyone welcome, even more so during the holidays.

Years later, after my children were grown and I lived alone, I was the one who was invited to share Thanksgiving with a large Nashville family each year. Here, in Ann Arbor, Kevin and I have already been invited to dinner by a handful of folks. The Modey/Fuller household offered me a place to stay for the first weeks when I was in town. We were thankful for the invitations and found all the hosts and hostesses to be warm and hospitable.

Our whole church does a great job of welcoming people, too. I have seen James, on several occasions, greet newcomers after the service. He's always welcoming. I have also witnessed so many in our congregation greet unfamiliar faces before and after the service and at the Peace. James, Karen and John went above and beyond with regard to hospitality with me when I arrived and with others who come into the office. All these encounters speak to me of being Christ to others and have been a joy to experience and observe.

My plan and prayer is to be intentional about welcoming new people to St. Clare's. I believe there are individuals, couples and families who would find us a great fit. I have a few ideas about how to be more invitational, but would welcome any ideas you might have too. I don't know Ann Arbor like y'all do.

Please let me know if something comes to mind. God has so generously provided for us. Let's all invite others with joy and thanksgiving to be a part of our warm and welcoming community!

SAVE THE DATES!
December 2
Advent Workshop
December 9
Bishop Gibbs's Visitation to St. Clare's


January 12

Intergenerational [Table] Game Night



January 27
St. Clare's Annual Meeting
MINISTRY TO CHILDREN AND FAMILIES
ADVENT AT HOME FOR CHILDREN

by Suzanne Di Piazza
The mood of Advent is one of longing. The season speaks of preparation, coming, and hope. Children already identify with these three by way of the secular experience in the weeks prior to Christmas. Advent, a time of prayer and simplicity, needs to be emphasized in the home as well as church and formation classes in order to counter the lead up to Christmas in the secular world.

In addition to relying on the Sunday Readings for inspiration, during the four weeks of Advent, we concentrate on repentance and prayer.

Each week a child could take time to make an examination of conscience. This could be simple or more detailed depending on the age of the child. This brief reflection could be helped along by referring to the following list, or something similar, or having an older child or parent prompt a child if he/she does not read yet. Make sure not to make this 'too heavy' for the children. Explain that as Christians we are called to work on being more Christ like.

Have I been respectful toward the adults in my life? (parent(s), teacher, babysitter, coach, etc.)
Have I used kind words when speaking to or about others?

Have I taken care of my body by eating healthy, getting exercise and enough sleep?

Do I make time during the day to say Grace for a meal, to ask for God's guidance in making good decisions, and to thank God in gratitude and thanksgiving?
Do I remember prayers of petition for those less fortunate than I am? (The hungry, homeless, sick, elderly)

Children need activities and tangible things to help them understand the intangibles of our
Christian faith and ways we are called to live it. Listed below are a few offerings that might be used during Advent.

Placing and explaining a traditional Advent Wreath at home.



Creating, explaining, and displaying some symbols of the season. 

Anchor, Star, Crown, Manger, Lamb, Holly, Grapes, etc (Jesse Tree symbols based on Isaiah)



Point out the blue items in church and explain why it is the liturgical color of the season.

A giving of 'good deeds', reaching out to others by way of chores completed, artwork shared, a kind word, a card made for a shut in, etc

.



Children need to
feel
connected to their family and faith community. Advent is a great time to spend connecting or reconnecting.
Take time around the dinner table or at bedtime to share one's own memories and

feelings about Advent, waiting, being prepared, birth, Christ's birth, the Second Coming, (age appropriate)



Reminding children, throughout the season, the true meaning behind the gift giving, decorating, and other customs that lead up to Christmas. All traditions, in some way, were begun in order to celebrate Jesus' birth.

A simple prayer might be used as an opening or closing prayer throughout the season.
Jesus, help make our hearts and minds ready for your coming.
Fill us with joy as we patiently await you.
Amen.
Youth group started this year with a hike at Kensington Metro Park. The curriculum we are using this year is called "I Know My Bible", and we asked each of the youth to take pictures of things they saw that fit into the creation story in Genesis 1. We are about ½ of the way through Genesis, and we are having some great conversations about who the authors were, and why things happened the way they did.

On Saturday, November 10, we will have a movie night in place of youth group on November 11. More to follow on that soon.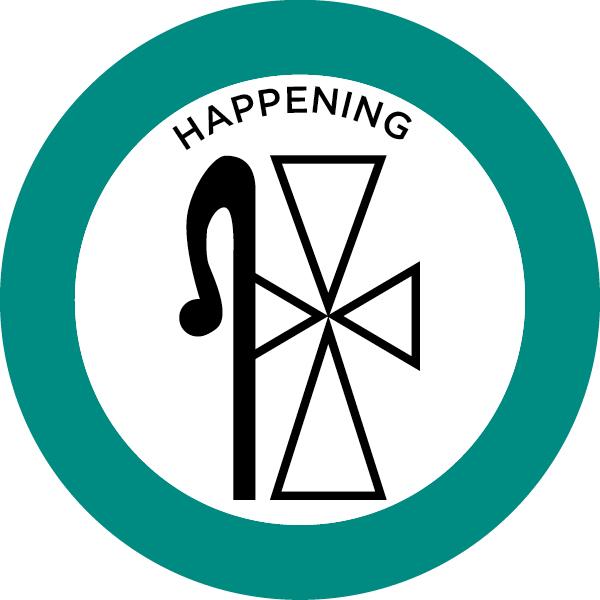 Happening #23 will be at St. John's in Royal Oak on November 16-18. This weekend is open to all young people in grades 9-12. Those who have been to Happening before can apply to be on team for #23, click here:

Happening Team Application

. More information can be found on the Diocesan website http://www.edomi.org/yaya/happening/ or you can see Larry V or Christine C.
Our Advent Lock-In will be on December 8. Plan to have a fun filled evening with our Advent program, Romans & Christians, ice cream, and hopefully some sleep so that we can be cheerful with the Bishop on Sunday morning.

ROTATING SHELTER, November 19 to 26

Come share the holiday in the true spirit of Thanksgiving. Congregational volunteers are needed to provide a warm and welcoming place Thanksgiving Week in our building. Winters are harsh in Ann Arbor and there are more homeless people than there is shelter space. About 30 congregations in the area take turns hosting up to 25 well-screened homeless men. St. Clare's, TBE and Blue Ocean Faith will be participating for the 10th year.

Our week is Thanksgiving week, selected because it's the only week during the winter when the building is not fully used. We use the lower level area of the building for the night only from 7:30 p.m. until 7 a.m. with lights out at 10 p.m. It takes about 115 volunteers to make this happen. Volunteers sign up for a particular task on a particular day. On the evening of the Erev Erev Thanksgiving service host may arrive later than usual to accommodate the service if so desired. Volunteer jobs include:



We have a particular need for new volunteers to serve as overnight hosts since some of our faithful, long-time hosts are not available this year. Hosts have a chance to get to know the people who find themselves in the position of needing shelter. Those who have done it have found themselves enriched by these conversations. We hope you will consider volunteering one night during Thanksgiving week.

Please check your schedule and see what you can do. All of the jobs are needed. Signing up online is very easy and you will get reminders. To sign up

click this link

or visit

www.saintclareschurch.org/rotating-shelter

. To get more information or to sign up without a computer, please contact Judie Erb (734-730-8429 or juditherb@comcast.net).
DAY-TO-DAY ROLES AND ACTIVITIES OF OUR CLERGY AND STAFF:

It is not uncommon for folks at any church to be less than clear about the details of the role and day-to-day activities of their clergy and staff. This can lead to disappointment or misunderstanding regarding what it takes to respond to people's expectations. So, the Vestry is conducting 1-on-1 interviews with all our staff members in response to suggestions from our summer brainstorming sessions: " offer acknowledgement and enlightenment about what it is our clergy and staff actually do in serving our congregation day-to-day."

This article

focuses on Suzanne Di Piazza, our Missioner for Children, Youth, and Families (photo here was taken this spring when we welcomed Suzanne to St. Clare's).
FROM THE GENESIS BOARD

In June 2018, at the Genesis Annual Meeting, members from St. Clare's and Temple Beth Emeth acknowledged the approval of revised Genesis bylaws by the three boards: the Genesis board, the board of Temple Beth Emeth, and the St. Clare's vestry. The changes to the Genesis bylaws were yet another outcome of the Genesis Renewal Project the two congregations engaged in during 2015, and their revision was guided by principles developed by the Bridge Committee—a committee which, itself, was an outcome of the Renewal Project and which became embodied as a standing committee of Genesis through the process of the bylaws revision, though it had been meeting since early 2016.

Here's how the Bridge Committee is described in the revised Genesis bylaws:

The Bridge Committee shall serve as an advisory group to the Genesis partnership and the [Genesis] Board of Directors. The Bridge Committee's charge is to build positive relationships among lay leaders and address issues that affect relationships between the congregations or the Board of Directors and the Temple Board and Vestry. The Committee shall consist of 3 lay leaders from both Member congregations. The Bridge Committee shall hold a regular meeting at least once every four months. Special meetings of the Bridge Committee may be called when a topic is referred to it by the Genesis Board of Directors or either of the Member boards, pursuant to Article VII, Section 1. When an issue is referred to the Bridge Committee, the Bridge Committee shall provide guiding principles and recommendations for resolution of the issue.

Over the two years during which the Bridge Committee has existed, it has met several times to address various issues arising between the congregations. In addition to providing recommendations for bylaws revisions, the Bridge Committee has provided guiding principles for building security plans and has addressed questions about how allocation of costs are determined between the two congregations. In addition, the Bridge Committee has as part of its charge to facilitate meetings among congregational clergy and key leadership and to convene an annual meeting among the three boards to develop relationships and understand each other's congregational life and goals.

The Genesis Bridge Committee has committed itself to open dialogue, inclusivity, consensus-based decision-making, and transparent procedures. St. Clare's current members of the Genesis Bridge Committee are Ken Cook, Linda Klimach, and Christine Modey. If you'd like more information about the Bridge Committee, please feel free to talk with any of these three people or to email chrismodey@yahoo.com.

The St. Clarian is published monthly (except July).
Contributions are welcomed; send by e-mail (to the editor at editor@saintclareschurch.org), U.S. mail, or drop off at the church office. The deadline for inclusion is the 15th of the month.
Have you remembered St. Clare's in your will?
Visit the Church Calendar online
at
www.saintclareschurch.org/calendar
.
In the event of a pastoral emergency, please contact James Rhodenhiser.
If you would like us to share personal support requests with the parish, please tell us, and any "where," "when," and "how" information. If you are hospitalized or want prayer, please contact the church office.



James C. Rhodenhiser,

Rector


Suzanne Di Piazza

, Missioner for Children, Youth, & Families

John Goodell

, Music and Technology Ministry

Karen Slagell

, Parish Administrative Coordinator

e-mail contact:



firstname@saintclareschurch.org

Church Office:

office@saintclareschurch.org

ST. CLARE'S VESTRY


John Little, Senior Warden


Kathy Daly

, Junior Warden




Linda Klimach

, Junior Warden


Mary Lu Barth
Ken Cook
Sue Evett
Barry Fuller
Joanne Heaton
Martin Heggestad
Linda Henny
Knut Hill


Mike Meyer